Victor Bastidas – Percussion Faculty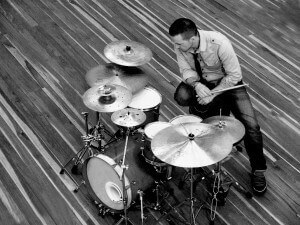 Victor Bastidas is a Colombian Jazz drummer who got his BM at Florida International University in Miami with a full scholarship, where he had the chance to perform with jazz legends such as Michael Brecker, Arturo Sandoval, Paquito De Rivera, Nestor Torres, Gary Campbell and more. He recorded the album "Too Hot to Cool" in 2004 with the FIU Big Band. Victor also composed the music for the short Miami film "Vanity", and the Italy Vogue magazine video "Suggestions" by Francisco Ca@zrrozzini in 2010. His Project "De Paises Project", founded in Miami, has recorded two albums in New York: "Guayaland" 2007 and "Canto Choco", under the label Depaisesmusic, collaborating with musicians such as Luques Curtis, Roy Assad, Alex Norris and more.
[wpdevart_youtube]HYAf5ZnQxAQ[/wpdevart_youtube]
Victor Tours frequently with De Paises Project along the US, central and South America, including festivals such as FIA"INternational Art Festival" in Costa Rica, Jazz al Parque Colombia and many more. He has also played for the Sony Artist The Dey, as well as the Off Bradway play: Coda for Freddy Blue. He has shared stages with jazz masters John Scofield, Terence Blanchard and Joe Lovano. In 2012 Victor performed with Guitarist Steve Cardenas and his Trio, as well the Ronald Carter sextet, the members of the Lincoln Center Orchestra for the international Jàzz Workshop in Bogota Colombia.
Victor received his Masters in Jazz Performance at Northern Illinois University with a full scholarship, a Teaching Assistant Position, as well as a University Fellowship Excellence award. Victor has done clinics and masterclass in the US central and South America including a Saint Louis clinic at Miles Davis High School. You can listen to him performing most recently with Tenor and young lion Adam Larson, with the Reggie and Mardra Thomas Quintet, the Daniel Moore Trio, as well as with De Praises Project.
[maxbutton id="2″] [wpdevart_youtube]vZ6Fj4mmwwI[/wpdevart_youtube]