Peter Deal – Brass & Piano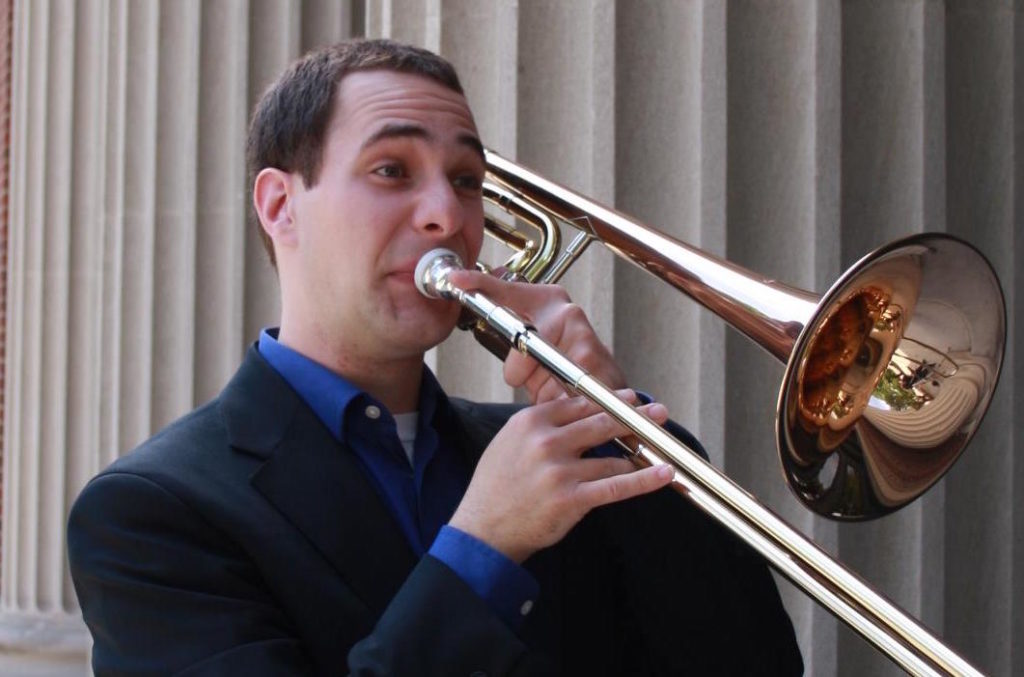 Peter Deal received his Bachelor of Music in Trombone Performance from University of Illinois School, and Master of Music in Trombone Performance from Bowling Green State University. His primary teachers include Elliot Chasanov (University of Illinois at Urbana-Champaign), Dr. William Mathis (Bowling Green State University) and David Allen (UIUC). He has pursued additional study with, and performed in masterclasses for, Jacques Mauger (Paris Conservatory, France) Garth Simmons (Toledo Symphony), John Marcellus (Eastman College, retired) and Barry Hearn (National Symphony, Dallas Symphony).
Peter was the second trombonist with the Adrian Symphony Orchestra (MI) from 2013 until 2021, and has additionally performed with the Fox Valley Orchestra (IL), Northwest Symphony (IL), Lima Symphony Orchestra (OH), Champaign-Urbana Symphony (IL), Danville Symphony (IL). An active chamber musician, Peter is currently a principal member of the Chicago Metropolitan Brass Ensemble, and has additionally been a member of the Glass City Brass Quintet (Toledo, OH), Chautauqua Brass Quintet (OH) and has performed with the Toledo Symphony Brass Quintet and Brass Ensemble. Peter holds a passion for solo trombone music and performs as a recital artist for schools, hospitals, churches and more.
Peter has been an active private lessons instructor in Central Illinois (2010-2012), Northwest Ohio (2012-2018) and in the Greater Chicago area (2018-present). Mr. Deal's private lessons students have ranged from fourth grade beginners through college students. He has worked regularly with local school band programs, both as a sectional leader and private instructor. He was also a mentor for the Detroit Civic Youth Ensembles from 2012-2014. In 2018, Peter joined El Sistema Ravinia (Highland Park, IL) and currently serves as the Associate Conductor of Bands. Mr. Deal is the author of an extensive trombone method titled "A Modern Method for Trombonists." This is a compilation of trombone exercises and musical studies that is meant to serve as a comprehensive guide for any level of player wishing to improve their trombone skills and knowledge.