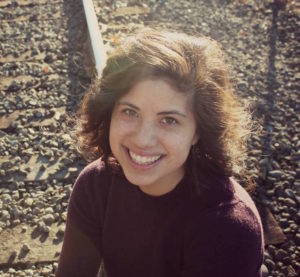 Megan Magsarili moved from her hometown, Portland, Oregon, to study voice at DePaul University where she received her Bachelor of Music in Vocal Performance. Throughout her studies, Megan became a specialized performer in classical voice,
musical theater, and choral singing. Her notable roles with DePaul Opera Theatre include Arnalta in Monteverdi's L'incorazione di Poppea, Emma Jones in Kurt Weill's Street Scene, and Ernestina in Rossini's one act opera, L'occasione fa il ladro. Megan also performed new music works with some of DePaul's large ensembles such as Grand Pianola Music by John Adams and Luciano Berio's Sinfonia for Eight Voices and Orchestra.
Megan spent her summers participating in the Grant Park Music Festival's Apprentice Chorale, which she was a part of for four years in a row. Since graduating, Megan continues to perform throughout the city as a soloist and in ensembles like the Chicago Symphony Chorus. Megan aspires to share her love of music with others through teaching. She has four years of private teaching experience in both voice and piano. Megan strives for ease and enjoyment in her students' singing and playing. With voice, Megan seeks to hone in on a student's natural ability to communicate through speech and connect that to their singing voice. In both piano and voice, Megan believes in generating well-rounded musicians who are adept in their technique, performance, and knowledge of theory.
[maxbutton id="2″ url="https://amimusic.org/register/register-online/" ]