Matthew Insco – Guitar & Piano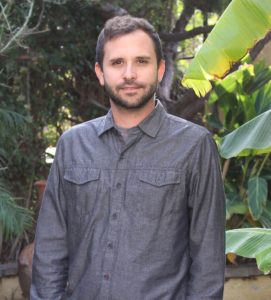 Matthew Insco studied classical guitar and piano at University of Oregon. He studied guitar with John Jarvie at UO, earning his Associate of Arts from Lane College in Eugene, Oregon. He continued studying classical guitar at Columbia College Chicago with Norman Ruiz and performed with the Latin Ensemble.
Specializing in modern styles of music, Matthew teaches performance and composition of pop, rock, singer-songwriter, and r&b/soul music, as well as traditional styles of classical and bossa nova. He also teaches songwriting and production techniques using computer-based digital-audio workstations Ableton Live and Logic X.
Matthew performs solo guitar at various events and venues with a setlist including classical guitar, bossa nova and original finger-style compositions. As a freelance music producer, Matthew worked in Los Angeles for 5 years producing and teaching music. He collaborated with Grammy-winning Producer Darryl Swann, co-producing and mixing some of his productions including the song 'Pink Sunshine' (feat. Xara) .