Louise Brodie – Violin – Piano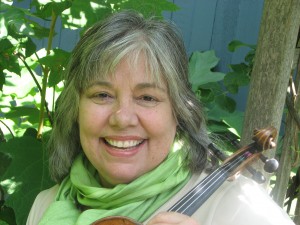 Louise Brodie received her Masters of Music from University of Michigan in Violin Performance. She performs and teaches jazz improvisation and Irish fiddling as well as classical music. She works as a classical violinist and as a jazz ensemble member. Louise had a working Celtic trio for a decade and has performed on many CDs, including her own, "Uneven Bridge." She has a deep love for all music and her burning passion is seeing her students bloom in the style of music that they love best.
Rooted in the tradition of classical training, all students in her studio receive methodical training in scales, etudes and solos with special emphasis on the Rolland Technique of creating a "whole" violinist/violist.