Cheryl Boyle – Flute / Piano / Voice / Guitar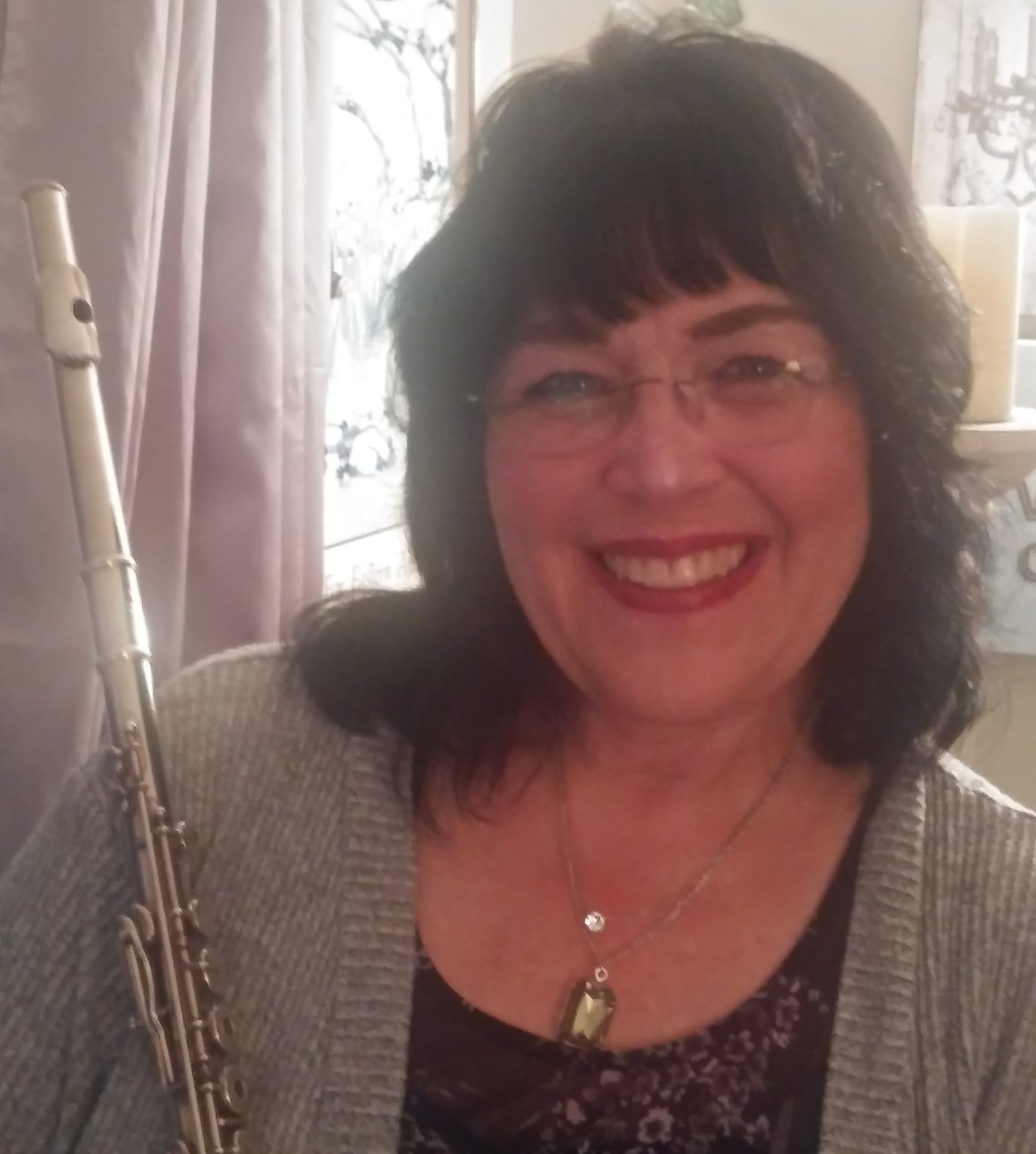 Cheryll Boyle earned her BA in Music with a "minor" in English Language and Literature from
Benedictine University and a master's degree in Literature (MALit) from Northwestern
University. Presently, she is a doctoral student (EdD) in Educational Leadership: Teaching and
Learning at Lewis University. She is also a registered nurse and a veteran homeschooling
"mom."
Her primary instruments are flute, piano, guitar, and voice. While studying these instruments
formally, she also substantively studied drums informally with Tom Corrao. Her ensemble work
includes choral, orchestra, and band. Prior to returning to college as an adult, she performed as a
member of the Chicago Flute Club. She studied under the tutelage of Susan Levitan, and played
in the "Three Divas" flute ensemble as well as in other ensembles, many solo and group flute
performances, and in the Sherwood Community Chorus when it was part of Columbia College in
Chicago. She and her daughter, Claire, perform ambience music as a flute-guitar and guitar-
guitar duo at a variety of venues like "Sounds of Sheffield" at DePaul University and en recital
at the Music Institute of Chicago in their ensemble, "Duo Flutarra." Cheryl is also a past member
of the South Loop Symphony Orchestra and the Senior Suburban Orchestra. She offers sacred
music as a soloist and en ensemble at church and in other related venues. She has performed with
the Northwestern University Community Choir in Evanston.
Cheryl's flute teachers also include Yolanda Picucci, Dr. Christa Krause, Michelle Lewis, and
Professor Jennifer Smith. She has studied piano under Dr. Jue He, Dr. Annie Hsiao, Dr. Karol
Sue Reddington, and Professor Wendy Unrath. Her classical guitar studies continue with
Professor Jeremiah Benham, and her vocal studies have been with Keith Bertrand, Susan
Smentek, and Professor Victoria VerHoven. Special areas of her doctoral research and interest
are centered on how we conduct music lessons in terms of relevance to postmodern life, higher
education and adult teaching and learning, John Cage as a critical pedagogue, homeschooling,
deschooling, microschools, and meaning-making in what is called third-space learning. Cheryl is
also adjunct faculty at the College of DuPage in the Continuing Education Department and has
been teaching music learners of all ages and interests for the past ten years or so.