Lindsey Dondanville – Voice (Soprano)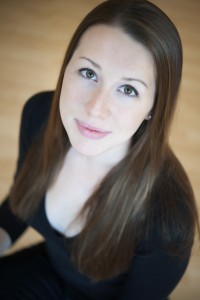 Lindsey Dondanville (Soprano) is a native of Lake Zurich, Illinois.  She holds both a B.M. in Vocal Performance from University of Illinois Urbana-Champaign (2011) and a M.M. in Voice and Opera from Northwestern University (2013).  Lindsey has also had the pleasure of studying voice and opera abroad in both Italy and Austria.
Lindsey is currently living in Aurora both teaching and performing in the western suburbs.  She is a regular soloist at both New England Congregational Church in Aurora and Ss. Peter and Paul Church in Naperville.  Lindsey has also sung with Canterbury Singers in Dixon, IL under the direction of Mike VanCamp. She has had the pleasure of producing and performing joint concerts at the Paramount Center of Performing Arts and the Sandwich Opera House alongside baritone, Joseph Arko.
Lindsey is actively pursuing a career in opera.  She has been engaged to sing as the Fire, Princess, and Nightingale in Ravel's Bewitched Child with the Midwest Institute of Opera in July of 2015.  During her time at Northwestern, Lindsey performed scenes from L'elisir d'amore as Adina and the role of Miss Wordsworth in Albert Herring. At the University of Illinois she appeared in the roles of L'Eternita in Cavalli's La Calisto, Harry in Albert Herring, and Fermina in Man of La Mancha.
Teaching Statement: When teaching voice my goal is to pass on my knowledge of healthy singing in an environment that is encouraging of my student's talents and interests. Regardless of the genre, be it musical theatre, popular, or classical; every successful singer must have a solid vocal technique in order to reach their full potential as a vocalist.  It also brings me great joy when I get the opportunity to introduce a student to the piano for the first time.  I am interested in helping all of my students to become confident artists with a passion for the music they create.
[maxbutton id="2″]